Checklists & Questionnaires
​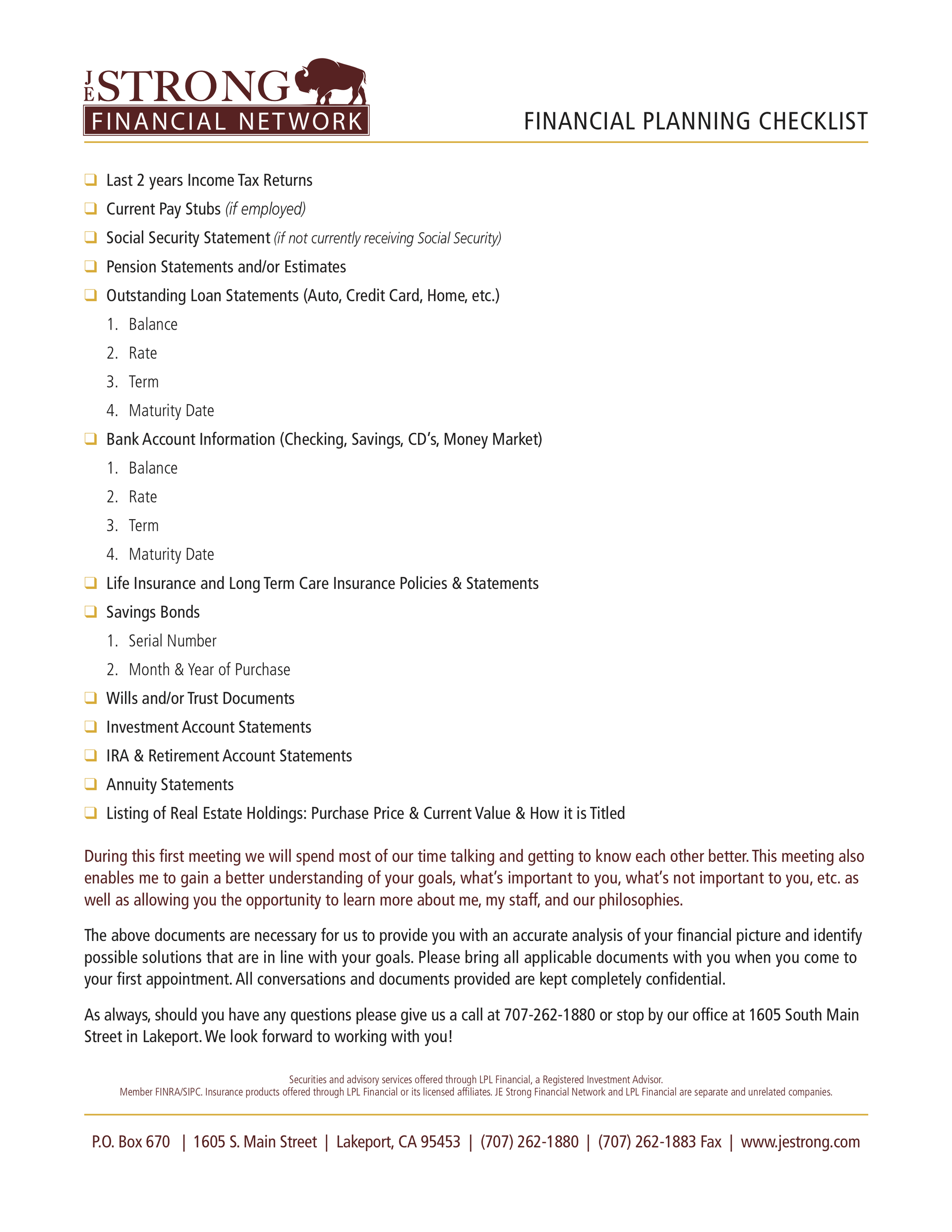 The attached Financial Planning Checklist document is intended to assist you in compiling the information necessary for a comprehensive financial plan. Please bring this information with you to the first meeting to ensure that we have an accurate picture of your financial situation.
---
We created this Peace of Mind Checklist to be a simple tool for organizing the vital documents in your life. This may be one of the easiest, but most valuable gifts you can give yourself and your family.